Mercedes Benz G63: A Great Car to Drive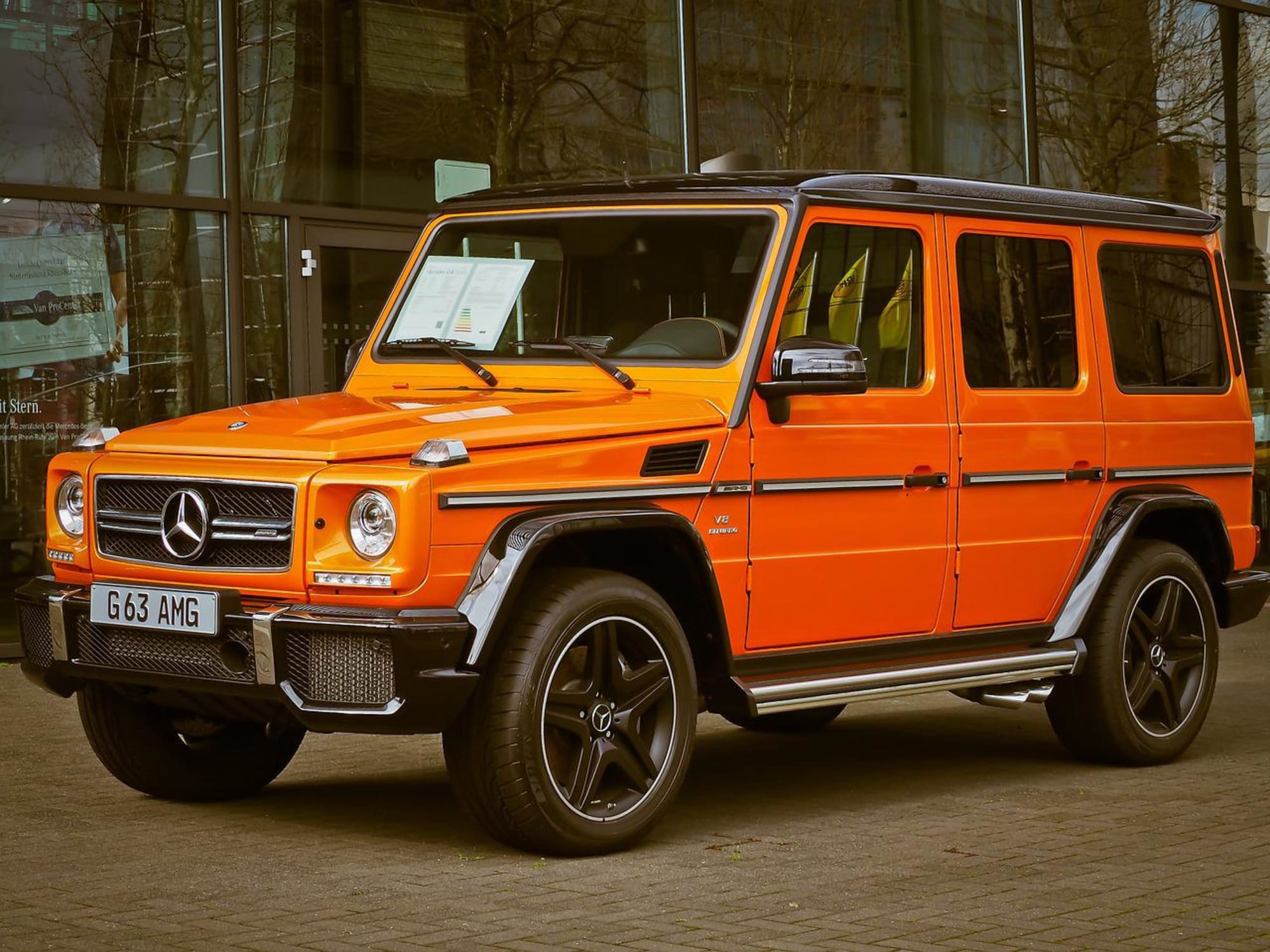 Finding off-road capable exotic cars in Miami is a fair challenge, but the Mercedes Benz G63 has held its ground compared to its competitors. Many experts also call it one of the best luxury cars in Miami if you like driving cars like Wrangler or Ford Bronco.
Overview
Although the Mercedes Benz G63 has an attractive look, richly designed exterior, and an eye-catching look, it doesn't mean it isn't great on the road. Mercedes-Benz needs no introduction to building quality cars, and they have maintained their vision with the latest installation.
However, many people are still skeptical about this model and if it's a good investment. Mercedes has a good reputation for its luxury cars in Miami, but an SUV-like vehicle from Mercedes can be confusing. We will talk about all the features G63 offers and what makes it a great vehicle to drive.
Vehicle Design
Many people are comparing the latest Mercedes-Benz with its 1979 predecessor, which was based on a military vehicle and was a huge commercial success. While the vehicles resemble design, the G63 variant offers much more than it. The G-Wagon from 2022 is more refined, has more comfort, and has a lot of modern technology incorporated into the vehicle. The vehicle has a simple design, good power, and high utility, allowing drivers to climb any muddy trail with no issues.
People consider it one of the top 10 exotic cars in Miami, as it allows drivers to take the ride off-road and put the beast to a performance test.
What's New for 2022?
Mercedes has maintained a consistent approach with its G-Series at La Stalla Miami. The G550 still has a 416-hp twin-turbo engine that ensures users' superior performance and on-road control. It also has a 9-speed automatic transmission with a standard all-wheel drive. Note that the Mercedes G series is a six-figure vehicle and may sound like a huge investment compared to other options in the market. The versatile upgrade and customizable options make the vehicle more remarkable. However, the standard vehicle design makes it one of the best luxury cars in Miami with features such as:
Nappa leather upholstery
Snazzier trim pieces
Seat Comfort Package
The seat comfort package makes the ride enjoyable for maximum driver comfort on even the most dangerous terrains. The seats consist of a ventilated cushion to keep you cool and controlled during car rides. In addition, drivers can utilize adjustable dampers that most exotic cars in Miami may not have. However, one upgrade can make the Mercedes-Benz G class experience more enjoyable, i.e., heated steering.
Engine Transmission and Performance
The Mercedes Benz G63 features a powerful engine with 416 horsepower and 450 pound-feet torque. In addition, it has a nine-speed auto transmission and all-wheel standard drive, making the car quickly on the road. The G63 has a powerful engine and easily controllable steering, making driving non-tedious.
The steering is more precise, which provides maximum driving control while on the road. This way, the car can perform well in the shortest of areas. The car has a low-range gear, allowing it to tackle any terrain surface. The car also has a mighty 7000-pound towing power, which shows how great the car is.
Fuel Efficiency
Drivers who wish to drive the Mercedes G63 need to have deep pockets because a powerful vehicle needs more fuel to perform. The G63 may not be the most fuel-efficient option, but it still if you enjoy superior power, control, and speed on the road. Most reports indicate that the G63 will have 13 miles per gallon off-road fuel efficiency, and the car may have 15 mpg efficiency in the city.
Conclusion
Finding an off-road vehicle that gives exotic cars in Miami a competition can be challenging. However, the Mercedes G63 is the perfect choice that blends power and performance into one. If you feel like driving this car, we suggest checking out La Stalla Miami for the rental of the best luxury cars in Miami.